EQVION - DESIGNED WITH EVERYONE IN MIND
Since 2017, we have been focusing on the development of digital base money and we have successfully completed the development of the first real value-based global base money. With the creation of digital base money technology, we have created new conditions for global cooperation, development, and a smooth interaction between people/industry around the world.
Eqvion- The new category of currency
DBM
Eqvion

- Shaping the future
We are responsible for the development and operation of the currency Eqvion
We reshape the digital economy so everyone – individuals, financial institutions, governments and businesses – can realize their ambitions. We are today a world leader in digital currency development and we are constantly working towards an even more inclusive, sustainable and economically safe and secure society.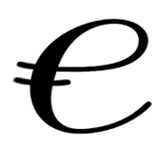 For the better future of all 
Simpler, Safer, Easier –Ease of use is at the core of everything we create, and Eqvion is designed to be both simple and useful
Eqvion
The People/Business-Friendly

Currency
Eqvion is a value-based global digital currency created for use in existing banking and financial systems. read more >>
Eqvion is not: cryptocurrency or (FIAT) national currency
Eqvion – for a sustainable future
We want to be a global force that makes a real difference locally
The climate crisis is a fact that affects all of us here on earth. As a global company, we see and experience the climate crisis up close and therefore we started working on sustainability issues early on to do what we can to stop the negative development. We have a unique opportunity to create positive impact and inspire change at a local level, worldwide, and we must take advantage of that.
Eqvion makes the global economy a reality for all countries, companies and people on equal terms.
A value-based global currency is superior as a pricing and payment currency worldwide and the best choice for long-term government, corporate contract currency as well as savings currency due to its value-preserving properties. Eqvion offers value stability without inflation or deflation helping the world's economies achieve or maintain stability and prosperity.
Eqvion complies with international and national legislation and regulations and is created for existing bank payment infrastructure.
Digital technology enables global society and digital currency will play an important role in economic development, Eqvon technology helps financial industry to take the full potential of digital currency technology and at the same time contribute to controlling money laundering and ecocrime effectively
Our Code of Business Conduct and Ethics
Our Code of Business Conduct and Ethics explains how we live out our core values and underscores our collective responsibility in upholding the highest standards of conduct at all times.
Read More
We work for a better society for all people on our planet, enable equal opportunities for each of us regardless: borders, culture, religion, we are people on this planet.